Coffee
Whether this is your first time shopping for our coffee or your 50th, we've made it super simple to shop our seasonal speciality coffee, expertly roasted and shipped to your door.
---
11 products
11 products
---
Come on in for coffee
Nespresso Compatible Pods Staples Specials Showstoppers Decaf Subscribe Ethiopian Coffee Colombian Coffee Guatemala Coffee
Have a little browse above and simply click to add your favourite freshly roasted coffee beans or bags of freshly ground coffee to your basket.
When you buy coffee beans from us, we always roast to order and post our bags out to you within 48 hours to make sure you're getting the very best brew.
Thomas, our in-house buyer, roaster and master barista, knows all about sourcing the best coffee beans in the business. He's spent years training to perfect his expert roasting knowledge, getting the roasting time and intensity just right for each seasonal bean variety that we offer. Thomas and our much-loved roasting machine are the secret to our exceptional coffee and it's thanks to him that we've been getting rave reviews from happy coffee lovers all over the UK. If you need help deciding which fresh coffee beans to go for, we've made it really easy to choose with no-brainer tasting notes and descriptions that should help you find your perfect Fireheart coffee match.
We choose our fresh coffee beans seasonally, which means we always buy beans that have been freshly harvested. The journey from picking, to drying, to bagging and shipping to our roastery can take a few weeks so by only buying seasonal green beans full of the freshest flavours, it means we know that we are bringing you the freshest brews every time.
Even when creating our year-round Palace Blend, Thomas uses a seasonal selection of beans to blend the unmistakable trademark taste of chocolate, Morello cherry and candied orange every time. And it's why our Specials menu changes, and why we only buy limited amounts of our Showstoppers – we only ever want to bring you the freshest, seasonal coffee because that's the coffee that's most alive with flavour. And after all, with coffee, it's all about the flavour isn't it?
---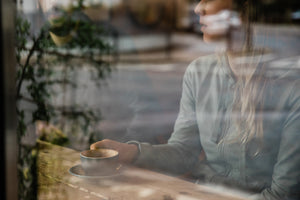 Transparent C
A philosophy that allows us, at every step of our coffee's journey, to make the most sustainable and planet positive choices.
Sourcing Policy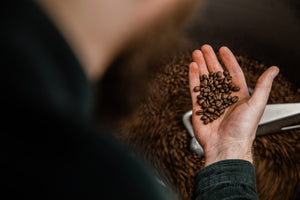 MAKING GOOD COFFEE IS EASY
We're here to demystify brewing a good coffee and to strip it back to basics, so that everyone can be confident of getting barista-quality brew at home.
Brew Guides