Guatemala Coffee
Well, just about everything for making great coffee! Guatemala's topography of mountains, vast plains, and rich volcanic soil creates varied microclimates and therefore a varied collection of interesting flavour profiles for us to choose from. And what could be more exciting that that for three coffee lovers who want to bring the freshest seasonal flavours to the UK public at large?!

---
0 products
0 products
Sorry, there are no products in this collection.
---
What's so good about Guatamala?
Coffee Nespresso Compatible Pods Staples Specials Showstoppers Decaf Subscribe Ethiopian Coffee Colombian Coffee
Guatemala really is a dream coffee-producing country for a small speciality coffee company like Fireheart to source its beans. Not only is there a huge amount of choice, but as traceability is so crucial to the speciality coffee industry, many of the small producers are setting up washing stations to take control of this important stage and make it easy to trace beans back to specific micro-lots, creating a much more personal relationship between farmer and roaster.
This season, we've chosen La Senda to showcase the richness of that real Guatemalan coffee bean taste – bursting with blackcurrant, toffee and tonic notes this is Guatemalan coffee at it's finest and most interesting. It's become a bit of a trade favourite, as well as wowing our inquisitive at-home customers too with its full bodied and aromatic ways.
Coffee has been growing in Guatemala since the mid-eighteenth century, with the first exports to Europe dating back to 1859, but its potential is set to grow and grow as it continues to put quality first and foremost every time.
To buy our Guatemalan coffee, La Senda, click below and you'll be able to taste its delicious full and fruity flavour for yourself, just 48 hours after pressing go on your order!
Tasting Notes: Sweetness, body, chocolate and floral Harvested: November to March
---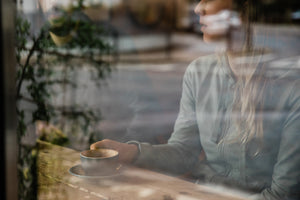 Transparent C
A philosophy that allows us, at every step of our coffee's journey, to make the most sustainable and planet positive choices.
Sourcing Policy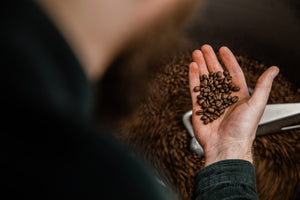 MAKING GOOD COFFEE IS EASY
We're here to demystify brewing a good coffee and to strip it back to basics, so that everyone can be confident of getting barista-quality brew at home.
Brew Guides